The Southern 100 on the Isle of Man is one of my favourite events of the year. The 2007 Southern 100 was the first race I covered as an accredited photographer, which turned out to be a painful memory for me.  Check out the Martin Finnegan picture below for details of that.
Over the last few years I have missed the event as I've either been on holiday or covering MotoGP.  When the provisional 2016 MotoGP calendar was released last week I was delighted to see the Southern 100 did not clash with any MotoGP races.
I will be keeping my fingers crossed that the calendar doesn't change and I will be able to cover next year's Southern 100. With that in mind, I thought I would share some pictures from various Southern 100 meetings.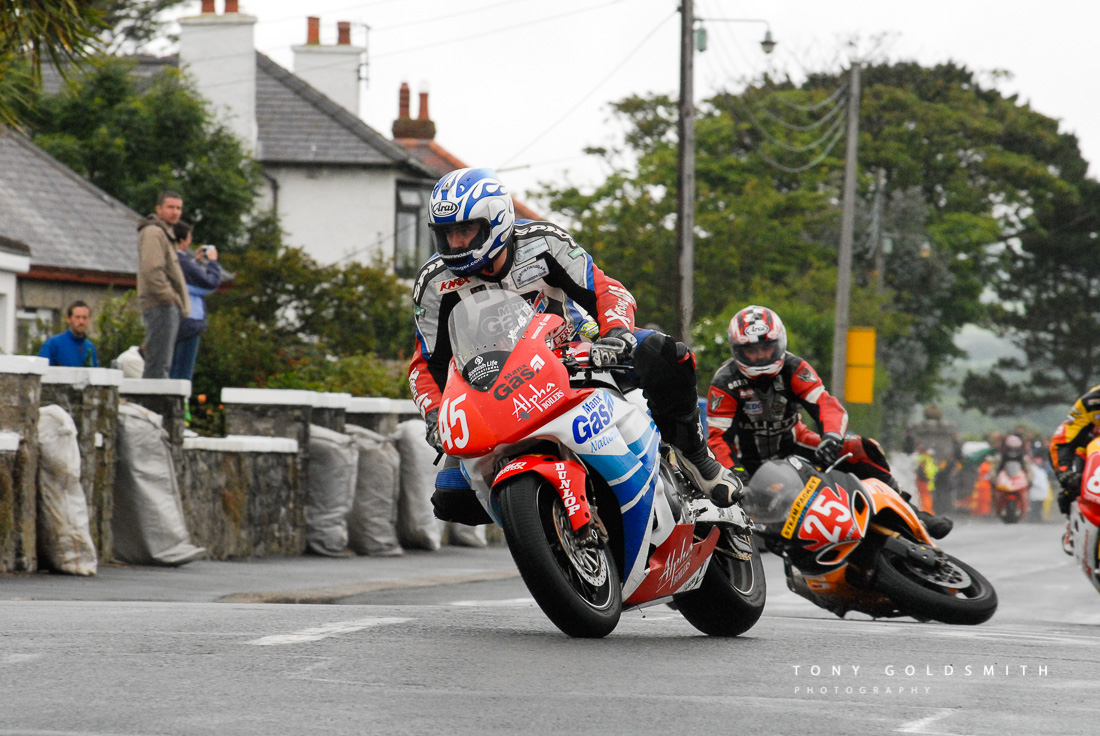 Martin Finnegan at Castletown Corner in 2007. In the background, Stephen Oates has lost the front of his Suzuki. The bike continued towards the pavement where I was standing. Realising it wasn't going to stop I turned to run. Thankfully I wasn't hit by the bike, I did, however, run flat out (admittedly that's not very fast) into an electricity box and ended up in the hospital with a broken rib.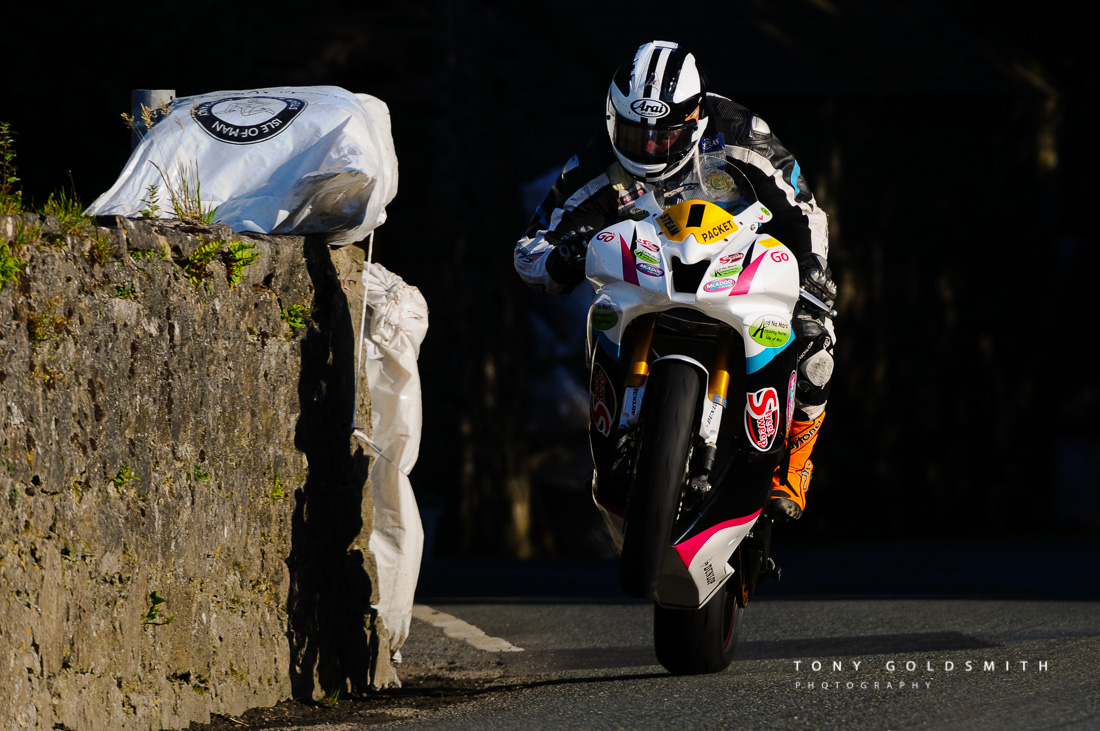 Michael Dunlop at Ballanorris in 2012. Ballanorris is also known as Joey's Gate after his legendary uncle Joey Dunlop.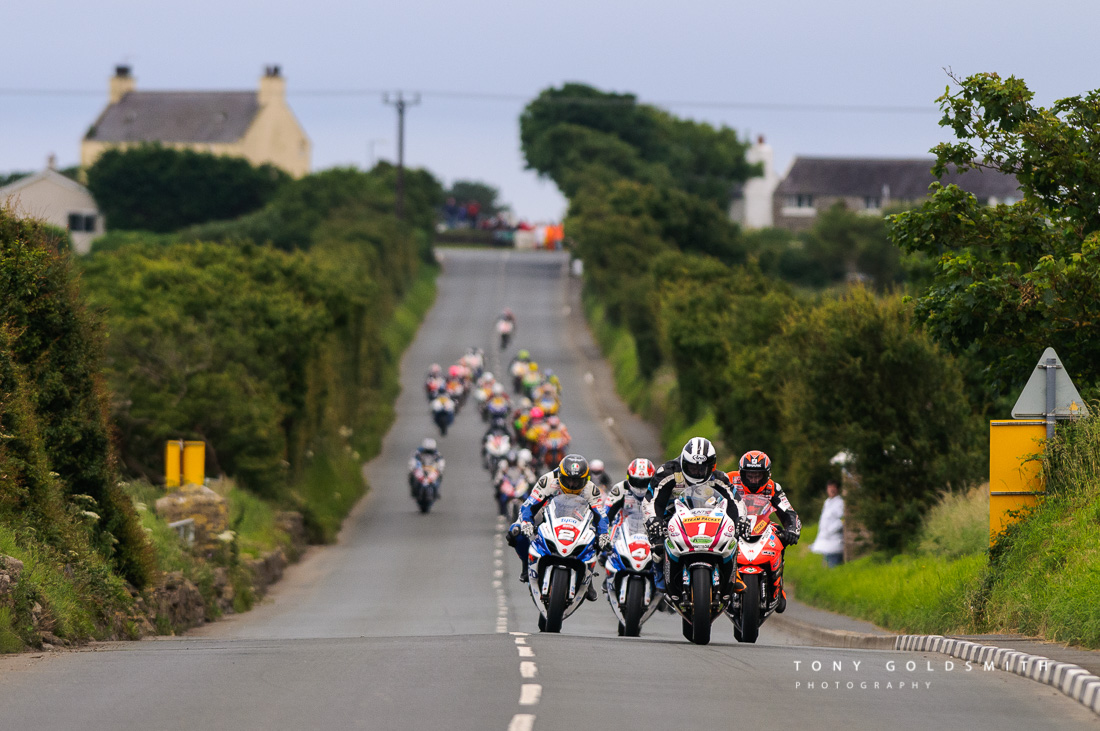 Micheal Dunlop leads the field into Iron Gate during one the Superbike races in 2012.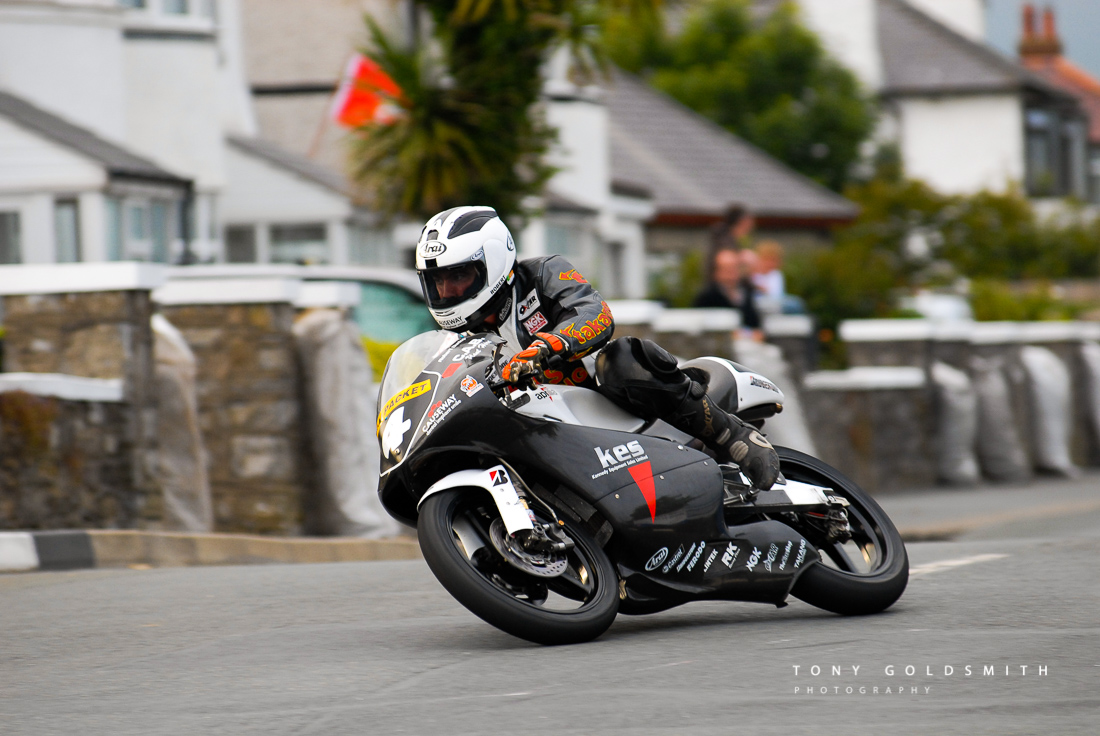 The late Robert Dunlop on a 125cc Aprilia at Castletown Corner in 2007.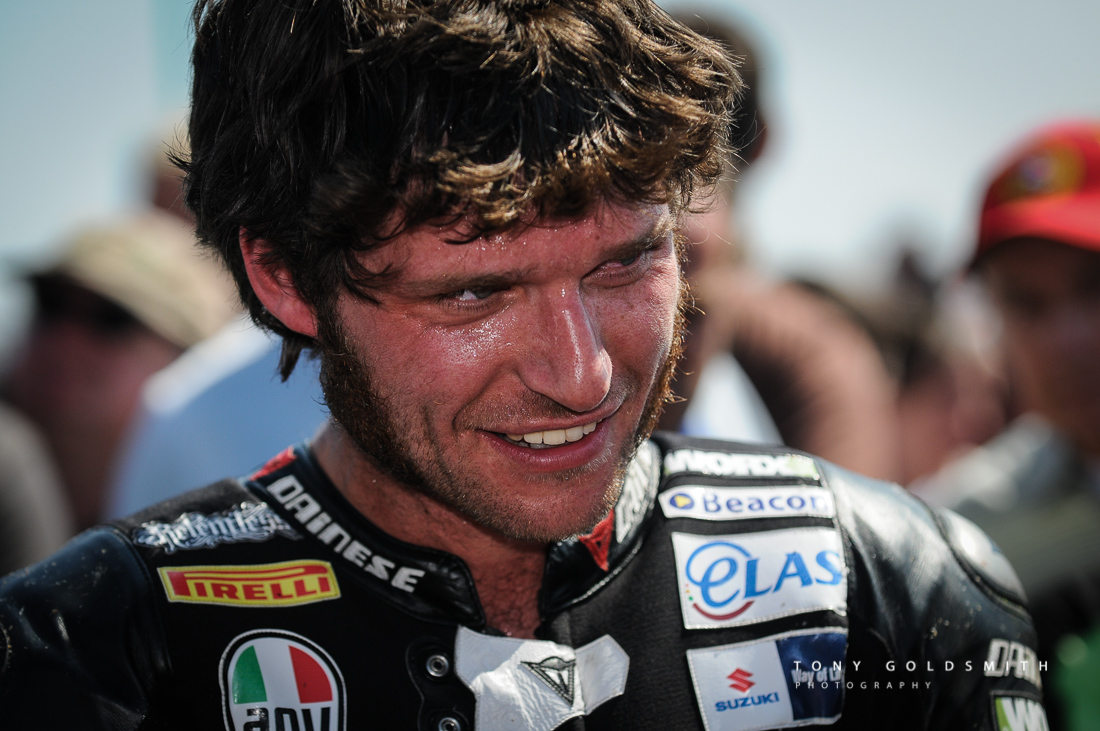 A smiling Guy Martin despite having finished 2nd to Michael Dunlop in the 2011 Solo Championship race.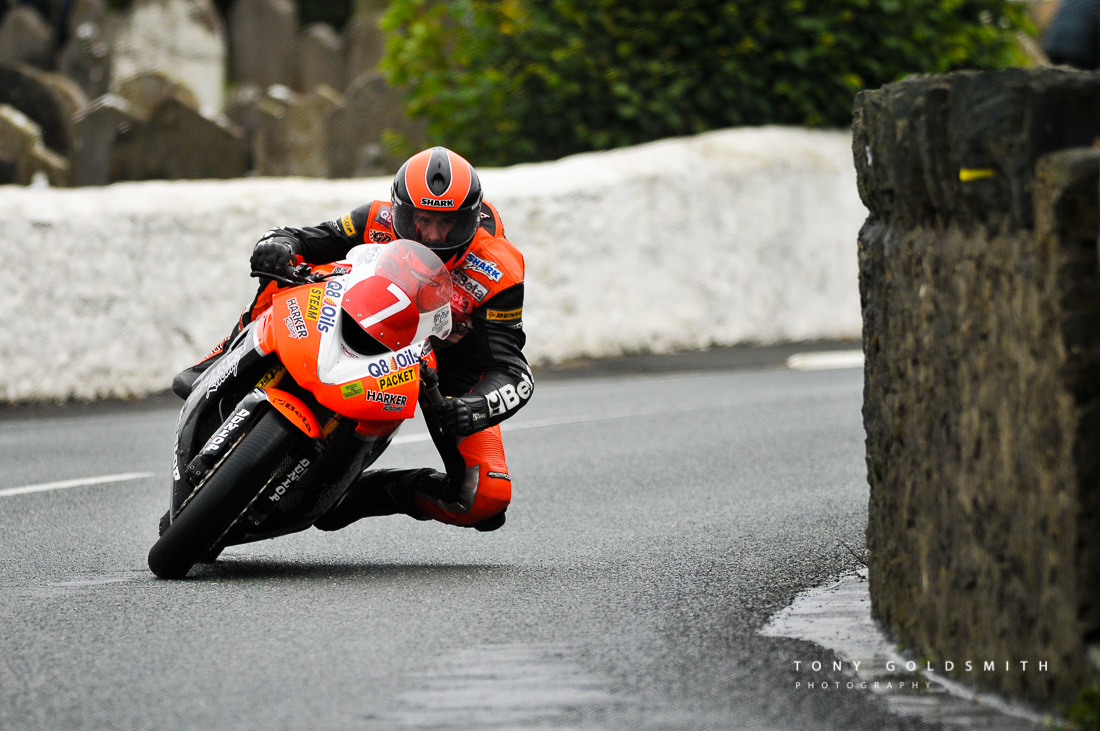 Ryan Farquhar threads his way through a wet Church Bends in 2008.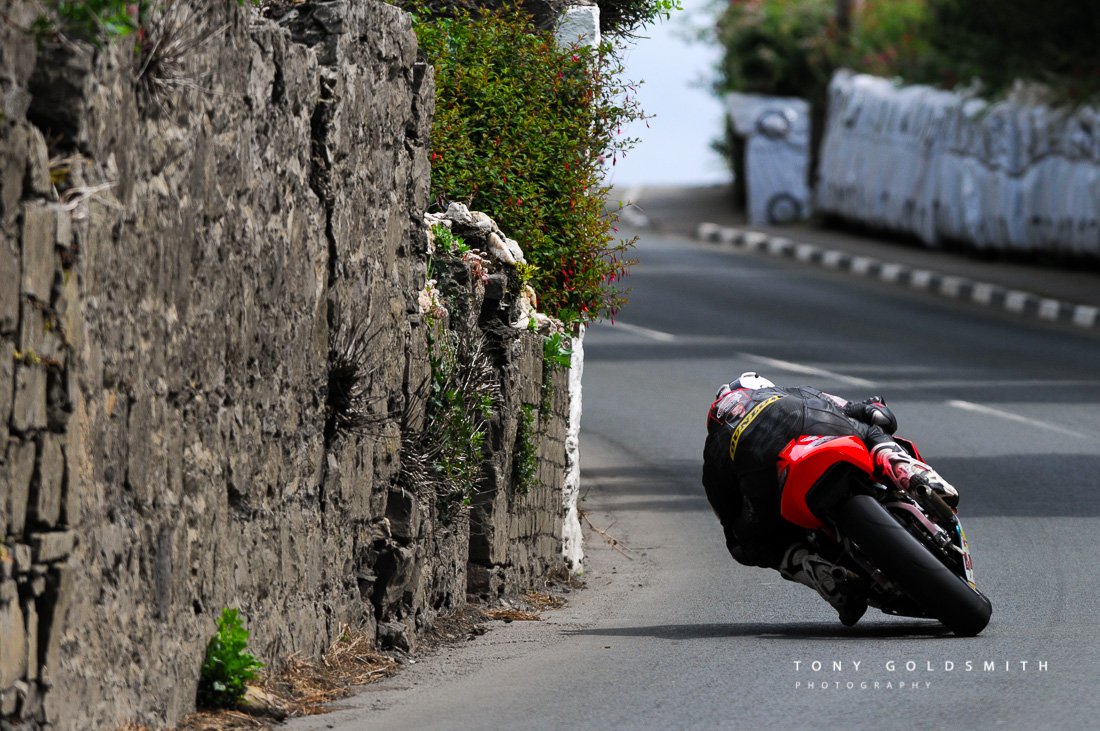 William Dunlop on a 250cc Honda at the Billown Dip in 2009.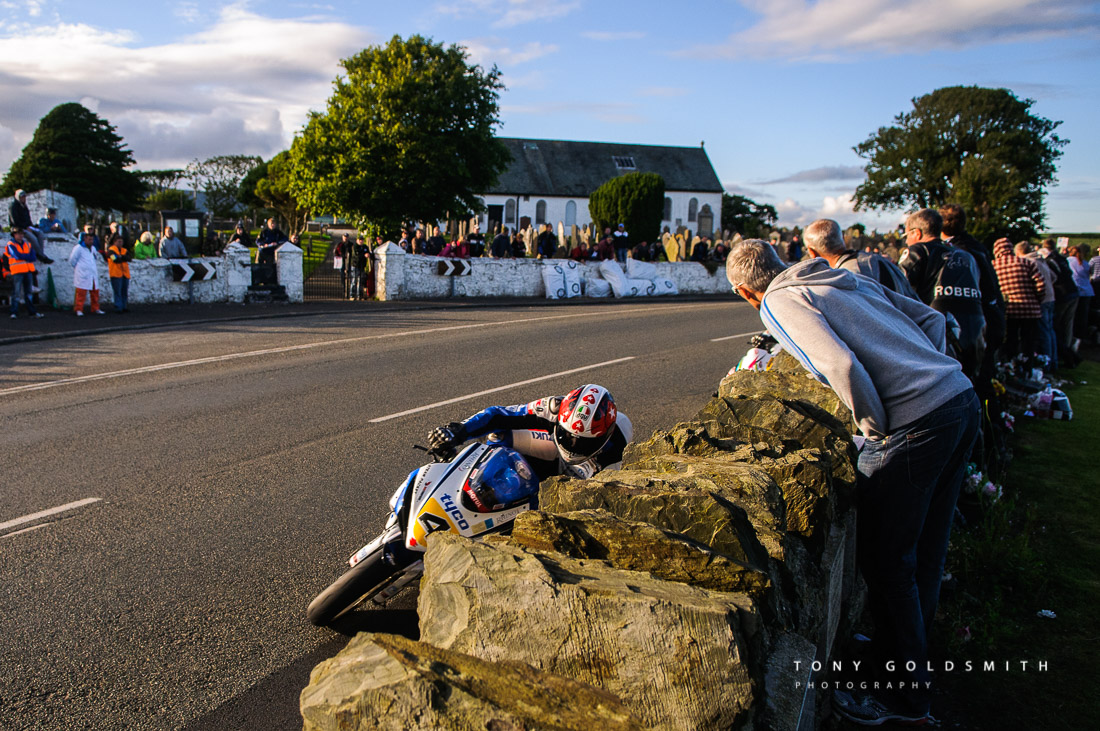 Conor Cummins at Church Bends in 2012. The spectators could literally reach out and touch the riders as the go by.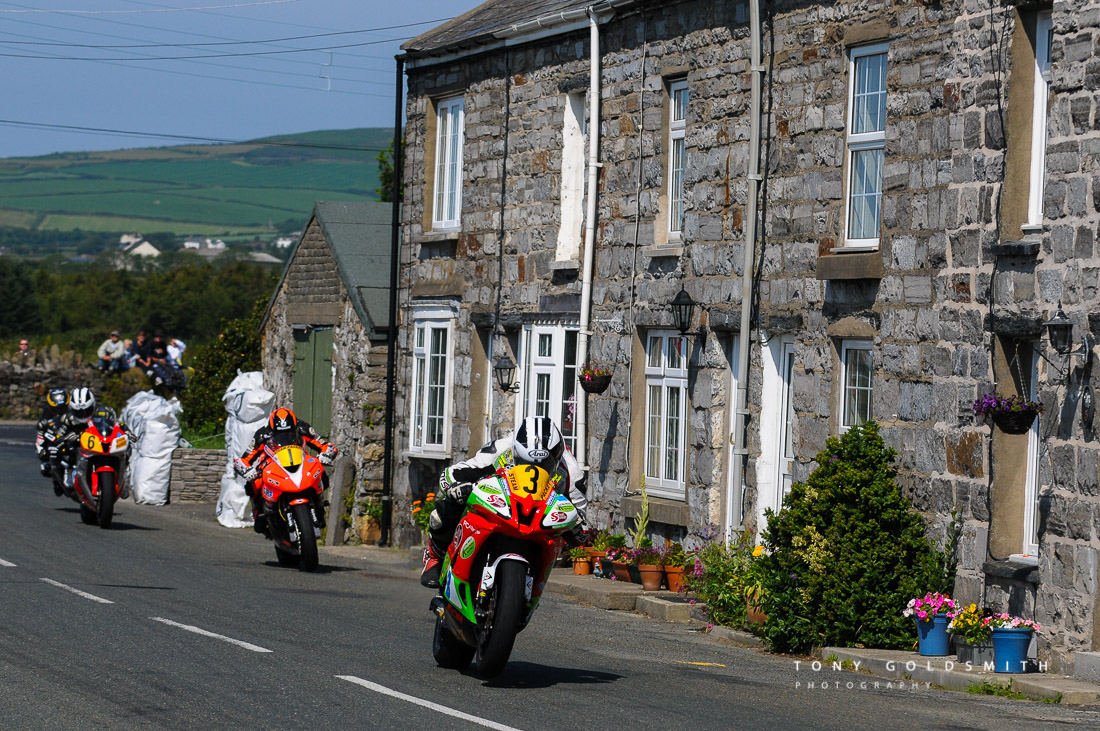 Michael Dunlop doesn't have time to admire the flower pots as he exits the Ballabeg Hairpin ahead of Ryan Farquhar, William Dunlop and Guy Martin during a Supersport race in 2011.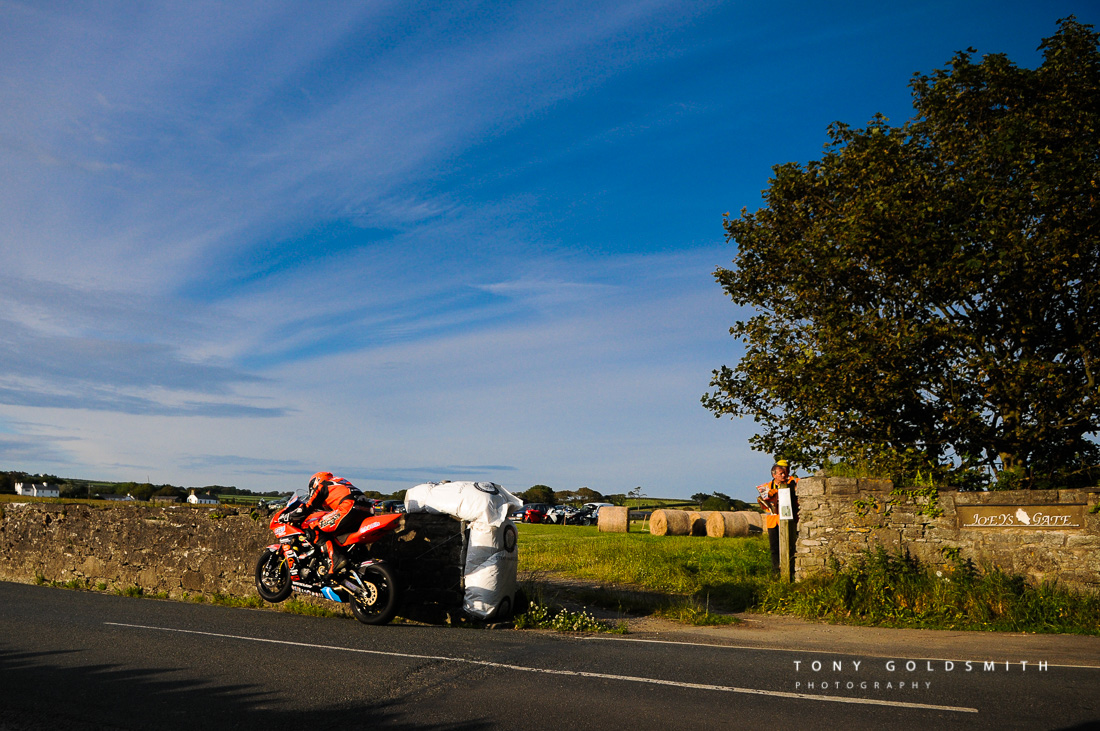 Ryan Farquhar on his Supertwin at Joey's Gate during a beautiful summers evening in 2011.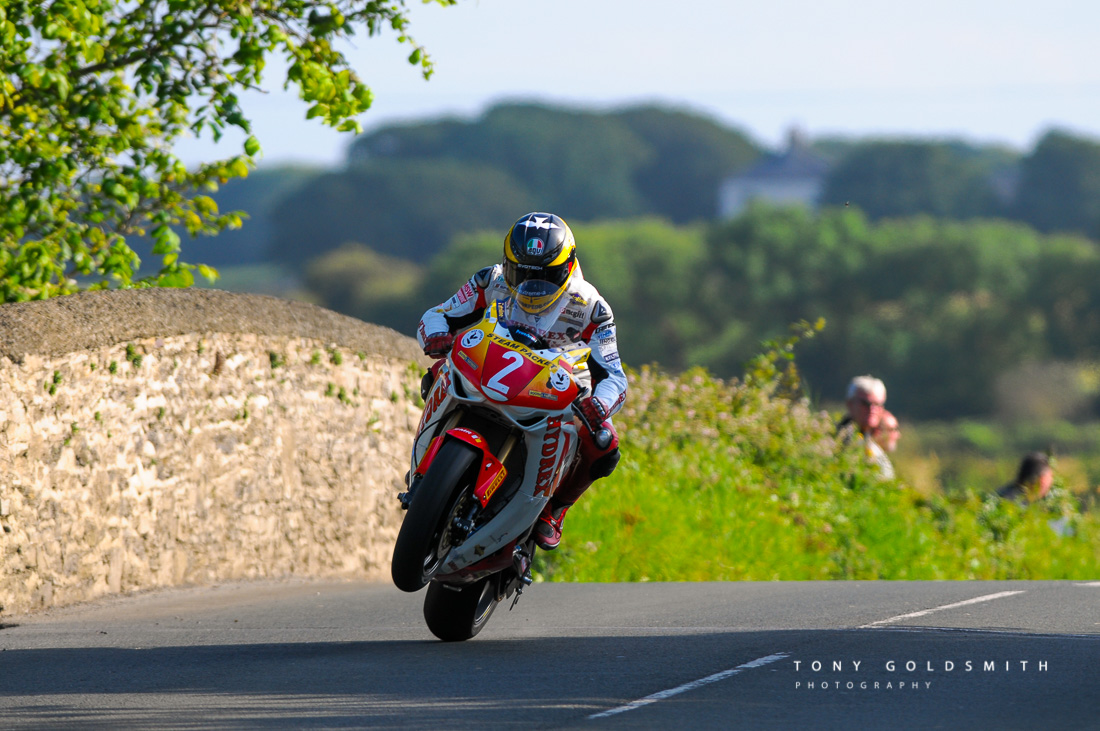 Guy Martin wheelies his Hydrex Honda Fireblade over the railway bridge at Iron Gate in 2008.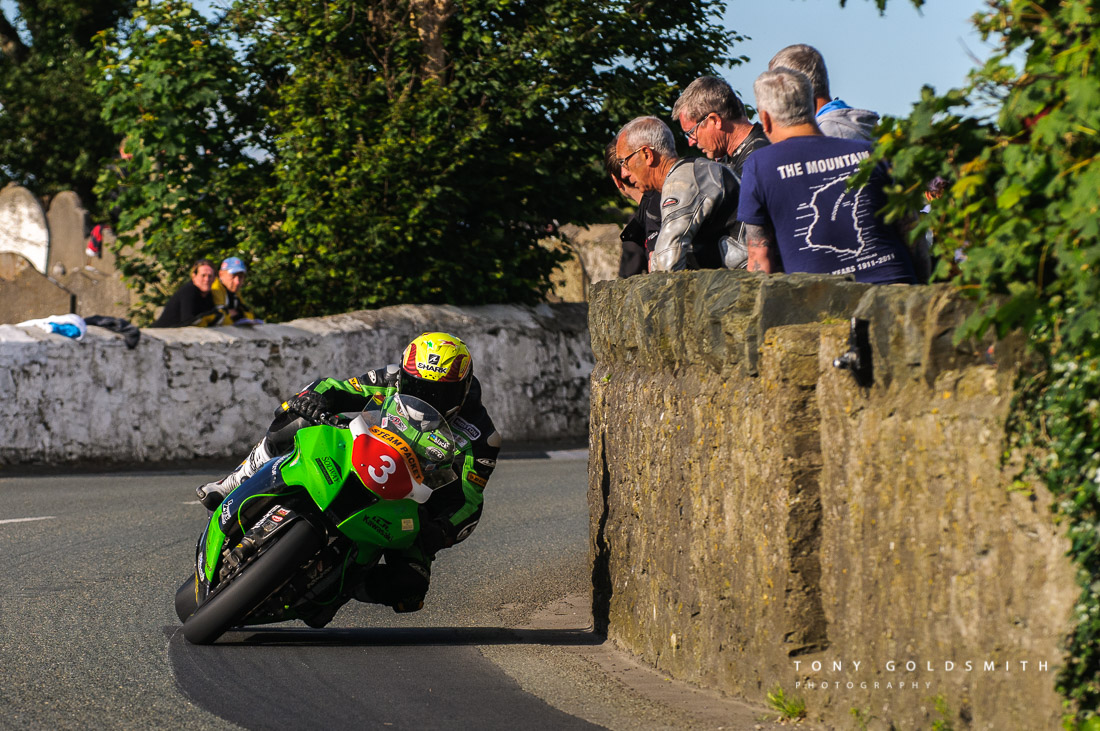 Ian Lougher at Church Bends in 2012.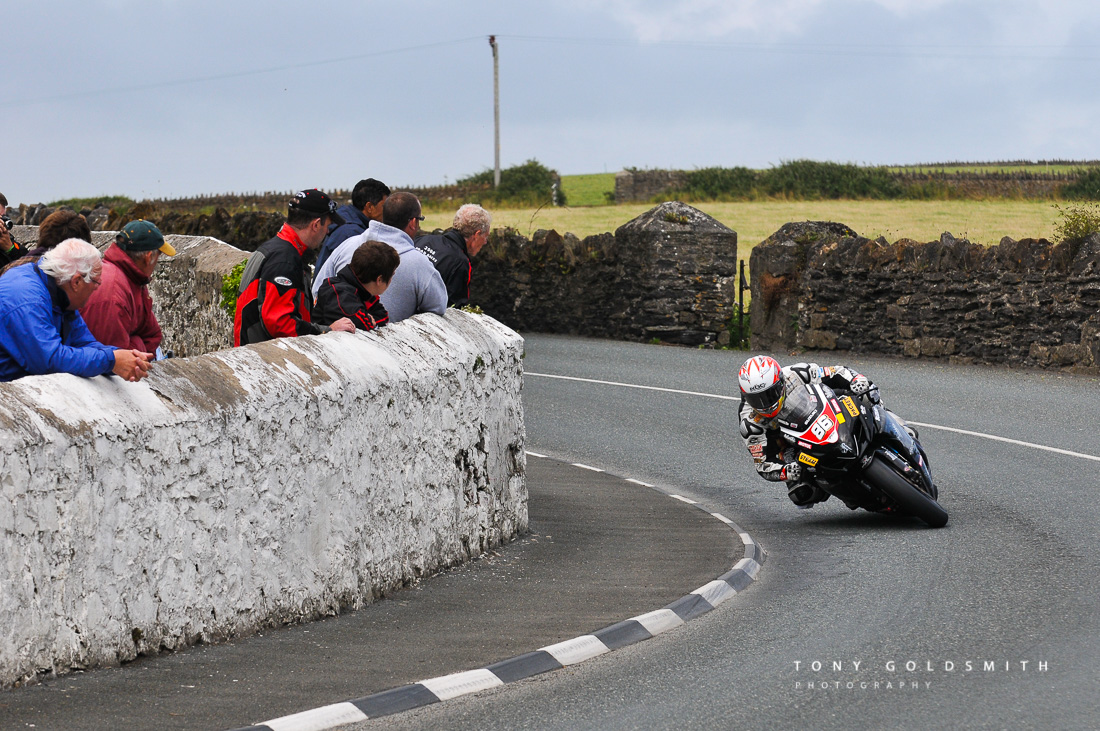 Cameron Donald at Church Bends in 2010.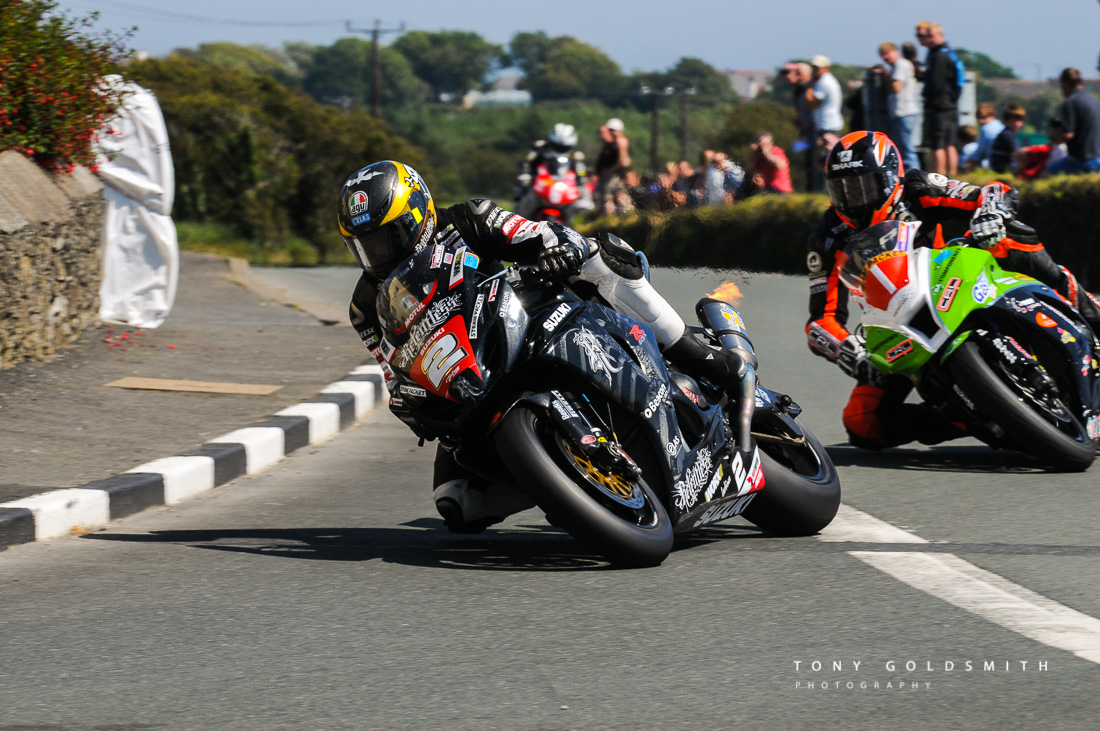 Guy Martin, flames spitting out of the exhuast of his Relentless TAS Suzuki, leads Ryan Farqhuar into Ballakeighan in 2011.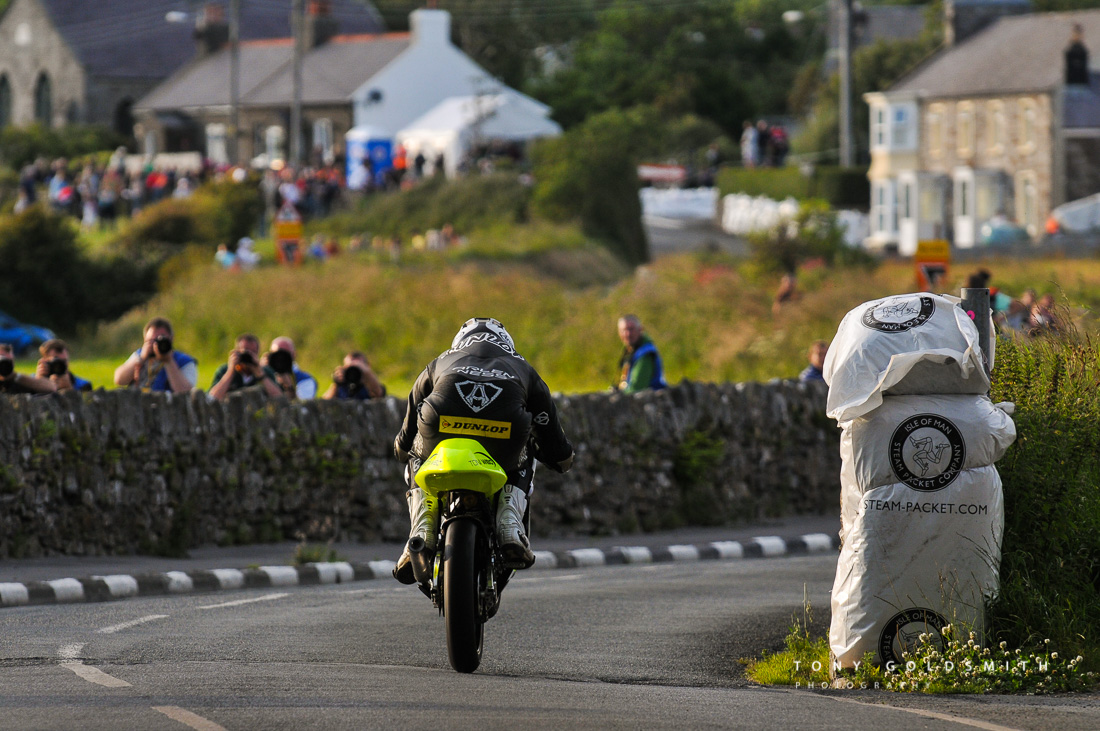 William Dunlop wheelies his little 125cc Honda past the hay bale covered stone wall at Joey's Gate in 2011.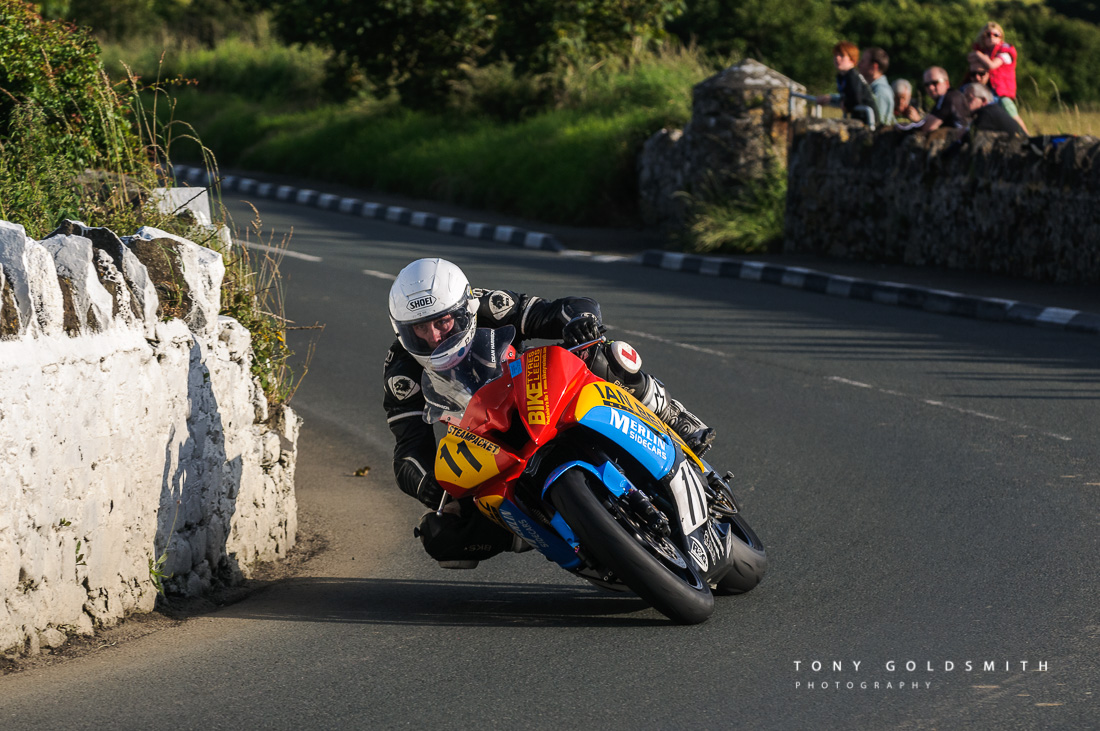 Rising road racing star Dean Harrison at Iron Gate in 2012.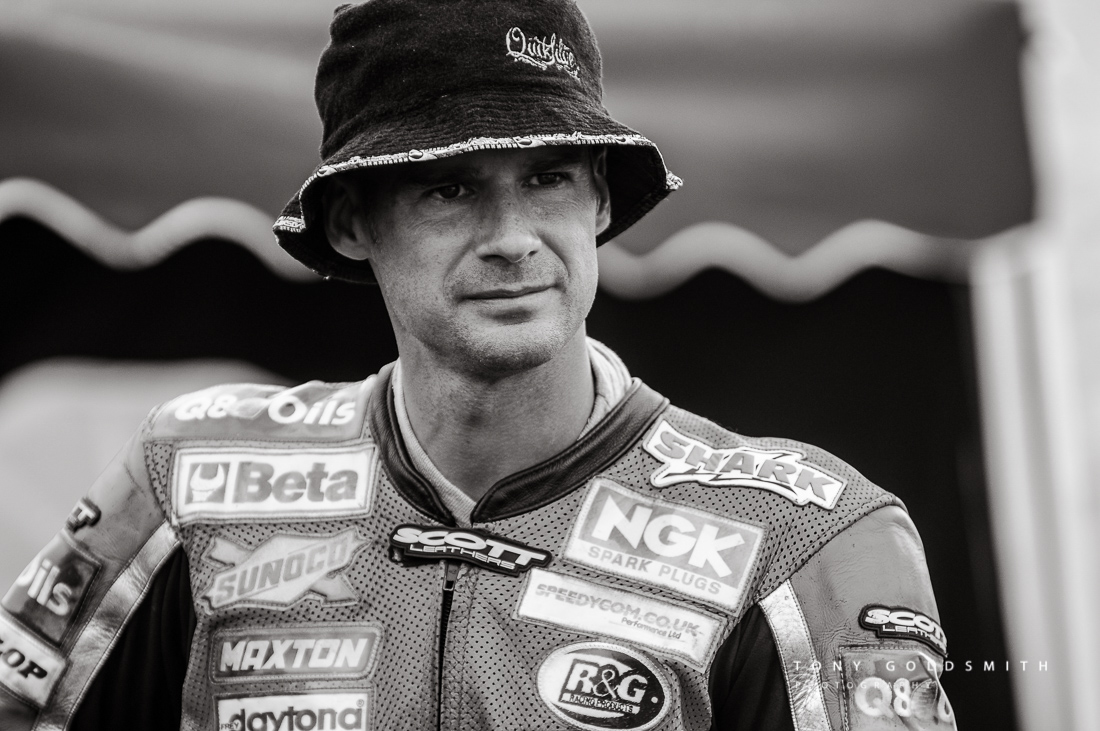 Ryan Farqhar sporting a fetching hat in the paddock in 2010.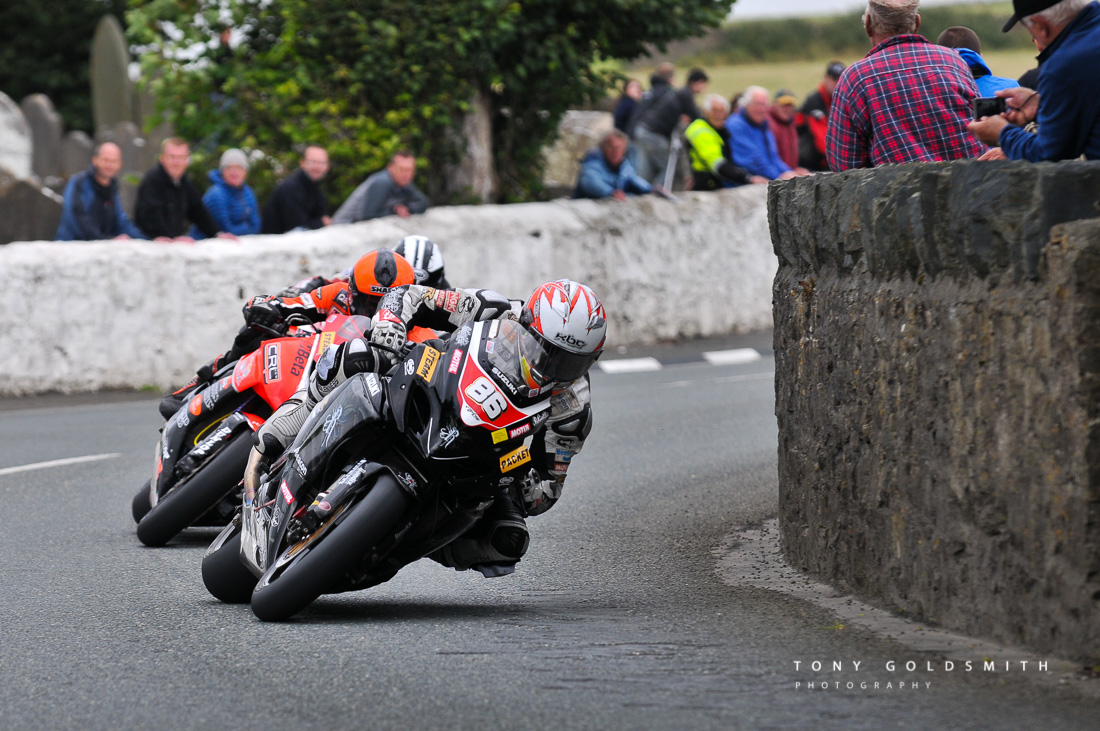 Cameron Donald leads Ryan Farquhar and Michael Dunlop through Church Bends in 2010.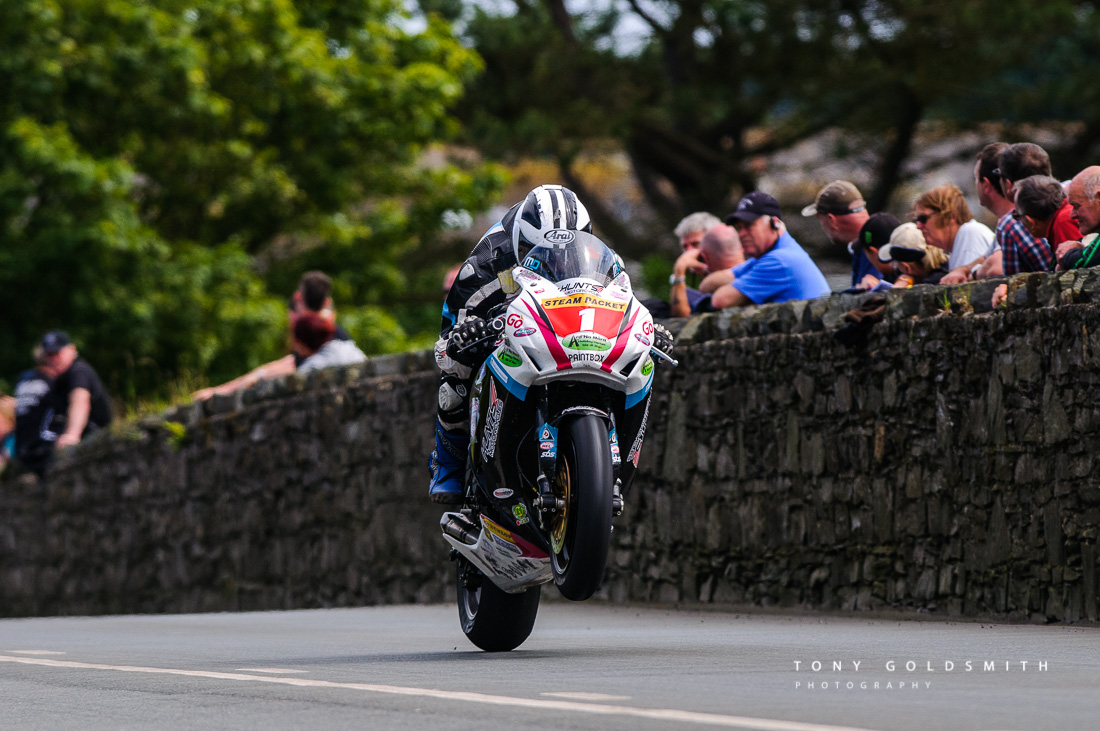 Michael Dunlop on his way to winning the 2012 Solo Championship race.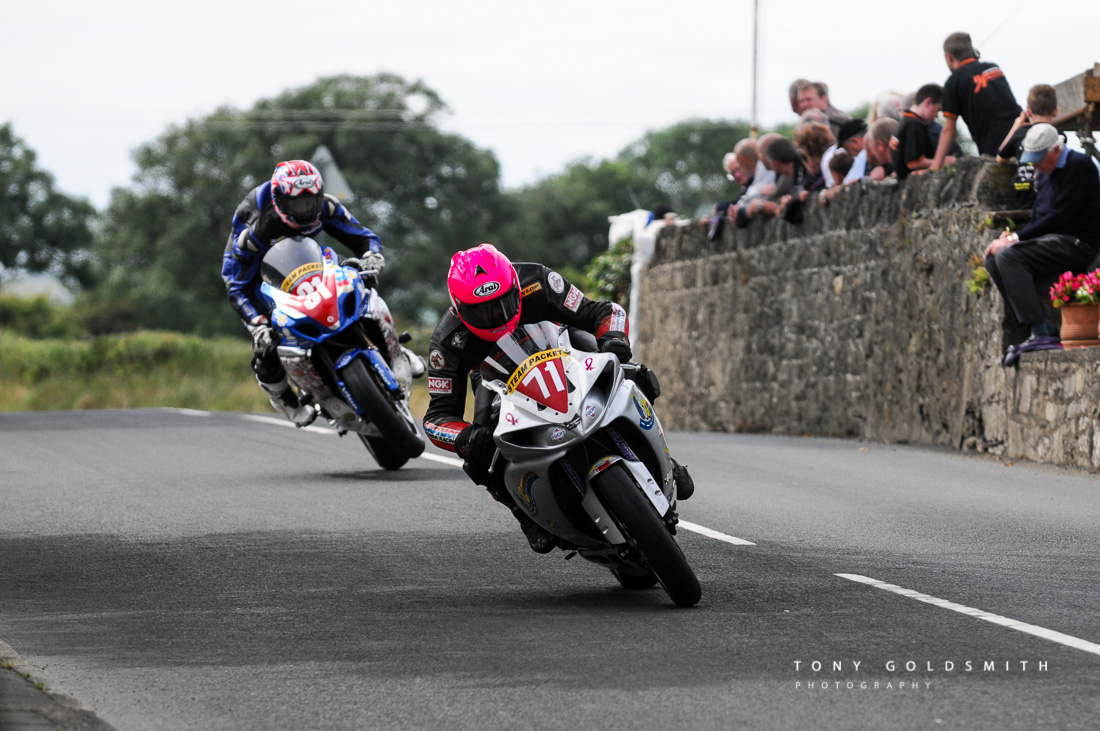 Davy Morgan on the approach to the Billown Dip. The out of focus and rather crossed up rider in the background is Steve Mercer.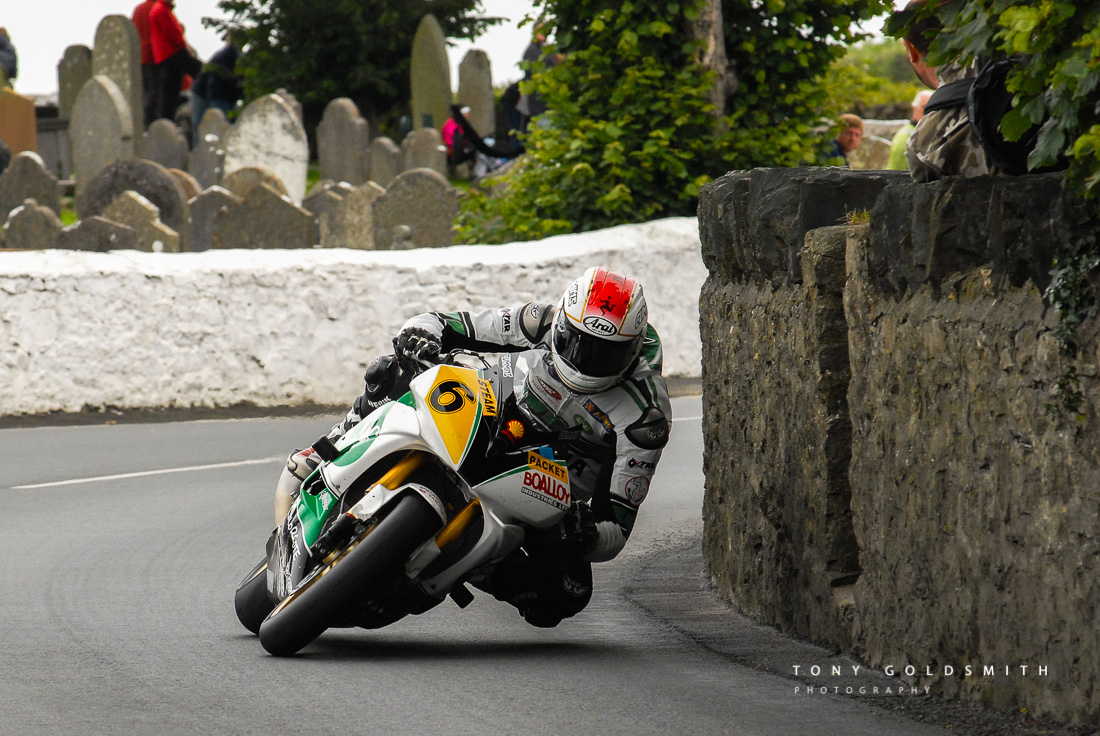 Another image from Church Bends and Conor Cummins in 2007.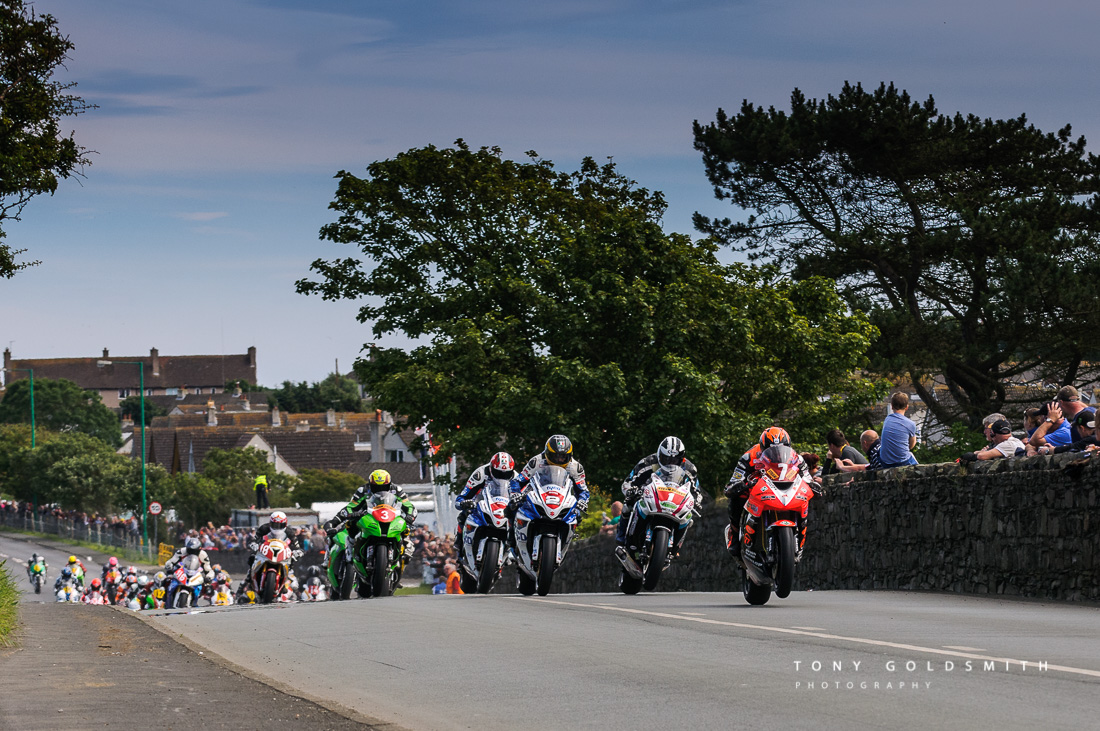 Ryan Farquhar leads the field off the line as they blast down the Castletown Bypass towards Ballakeigan corner during the 2012 Solo Championship.