After only 3 days at home following the Aragon weekend, I was packing my suitcase again and leaving for Australia.  The race was still over two weeks away, but I was going for a holiday in Australia with my partner Clare first. We've been fortunate to go to Australia several times.  Clare has family in Sydney and spent some time travelling when she finished university.  On our previous visits, neither of us had been to Queensland so we had decided to spend some time there.  After some deliberation, we picked Brisbane, Cairns and Port Douglas.  Port Douglas is a perfect base to visit the Great Barrier Reef and the Daintree Rainforest.
With hindsight, we would have skipped Cairns and gone straight to Port Douglas.  Not that there was anything particularly wrong with Cairns.  It just doesn't have the appeal of Port Douglas. The highlight of our trip was without question snorkelling at the Great Barrier Reef.  Although poor Clare was quite badly sunburnt despite using plenty of sunblock.
After 10 days lapping up the Queensland sun, it was time to leave for the cold of Melbourne.  We had arranged to meet up in Melbourne with a couple of my good friends from the Isle of Man, Stevo and Trev.  They'd also been on holiday in Australia and were coming with us to Phillip Island.  
After arriving at Phillip Island, I dropped Clare and Trev at a pub near our hotel and drove to the track with Stevo to collect our credentials.  After claiming our spot in the media centre the only sensible thing left to do was join Clare and Trev in the pub for the evening.
One of the well-documented issues with Phillip Island is the changeable weather.  Thankfully Friday dawned bright and sunny.  If anything it was a little too sunny.  Heat haze from the track caused me problems throughout the day.  Not an issue I had anticipated having.
In the evening we ticked off one of the tourists must do and went to see Phillip Island's famous little penguins.  While it was an enjoyable experience, it was damn cold and I was happy to head back to the warmth of the pub.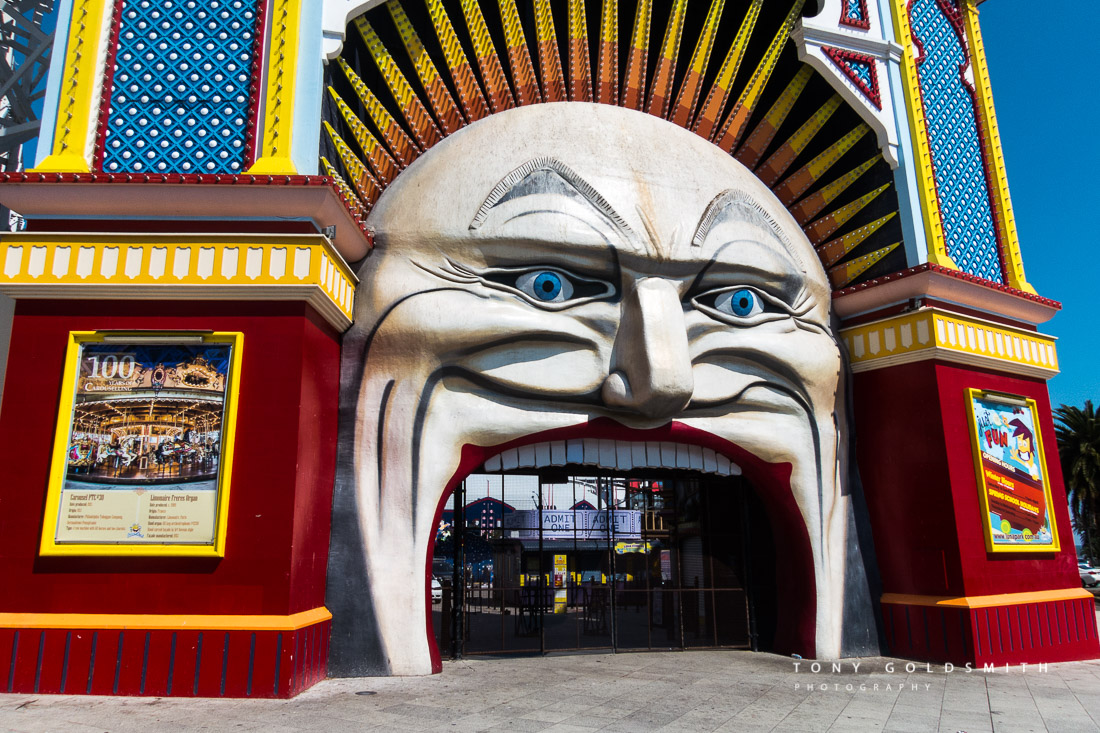 We were treated to another fine sunny day on Saturday which seemed to agree with Cal Crutchlow.  Cal has found some pace in the second half of the season and I was delighted to see him qualify second for the race.
I awoke on Sunday to another bright sunny day.  Three fine sunny days in a row has surely got be a record for a Phillip Island MotoGP weekend. Stevo and I drove to the track early to avoid the traffic.  After setting up I decided to go out and shoot the MotoGP warm-up session at Lukey Heights.  I don't always shoot the warm sessions.  It depends on how the weekend had gone until that point.  I had already been to Lukey Heights over the weekend but I wasn't completely satisfied with what I had.
Previously I had tried to shoot with the camera and lens in autofocus mode.  A marshall point just before the apex of the turn makes it impossible to track the bikes through the corner.  When they reappear there isn't really sufficient time for the camera to acquire correct focus.  The result was a lot of out of focus pictures.
During warm-up, I decided to try things the old school way and manually pre-focus on the apex of the turn.  As the bikes pass through the focal plane I fired a burst.  Assuming I have set my focus up correctly there should be a sharp image amongst them.  That's the theory at least.  Thankfully I had more success this way.  It's also good to practice these techniques and not rely on the camera all the time. At this point, I have to come clean and confess that Cal Crutchlow's crash on the penultimate lap of the race was my fault.
With a lap to go, Stephen and I started to walk back to the paddock to photograph the podium.  As we set off I started to say that Stephen must have been a good luck charm for Cal but stopped myself as I didn't want to jinx him.  Twenty seconds later we heard a shout of dismay from the track commentator as Cal crashed out of the race. On the off chance that Cal is reading this, I would like to apologise as the crash was clearly my fault.
After another evening in the pub, it was soon time to drive back to Melbourne to return the hire car.  Our Australian adventure had come to an end and it was time for Clare and me to pack and head for the heat of Malaysia.